Busy Bees Montessori School
The Director's Message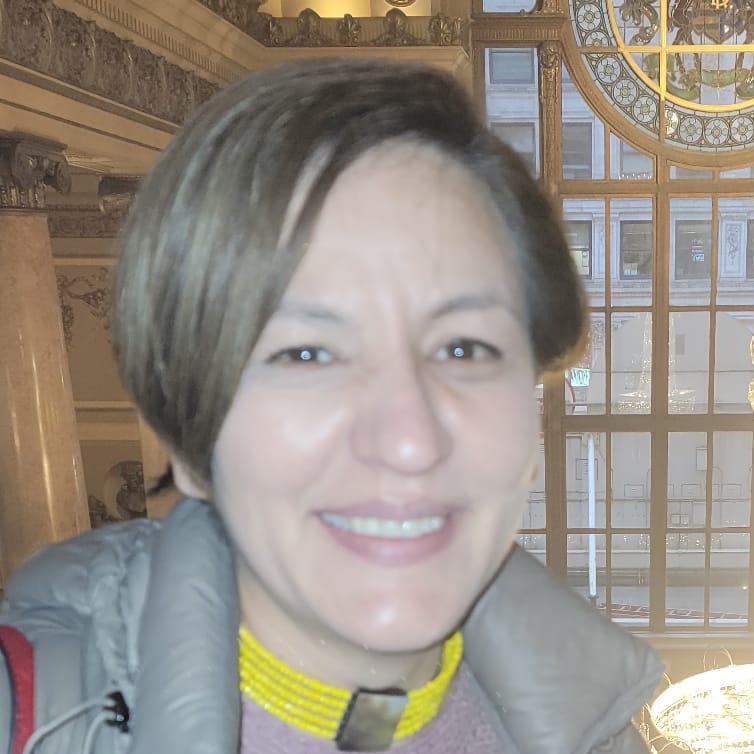 Thank you for taking the time to learn more about Busy Bees Montessori School. Each day at our school is an exciting new opportunity to enrich the minds of our students.
Busy Bees Montessori School welcomes students regardless of race, gender, national and ethnic origin, and is non-discriminatory in all our policies. We accept children between the ages of 6 weeks and 6 years old.
There are no specific academic entrance requirements; however, we base admission decisions on many factors, especially your child's age and suitability for our program.
Please contact us regarding availability for your child, and to schedule your personal tour of our school. We will be happy to answer your questions and provide additional information about our educational programs.
Kind regards,
Maricela Mata
Director, Busy Bees Montessori School
About the Owner
Mrs. Maricela Mata (Director and owner) is an immigrant from Chihuahua Mexico since 2002. She received Bachelor's Degree in Early Childhood Education in 1998 from Normal experimental Miguel Hidalgo in Hidalgo del Parral Chihuahua Mexico and a Montessori Diploma from North America Montessori Center in 2012 for Infants, toddlers (0-3 years old), preschool and kindergarten (3-6 years old). She has experience working with all ages since her graduation in 1998. She speaks two languages, English and Spanish.
Our History
Busy Bees started as a Home Day Care in 2002 in Chicago Illinois with infants, toddlers and three- to five-year-old. Over the course of the following four years, Busy Bees moved her location to Arlington Heights IL. After 8 years on business at that location the owner decided to move to a bigger place located at the South Church 501 S. Emerson St. in Mount prospect IL. After 6 years of good memories at the South Church Busy Bees Montessori School moved in 2020 to Christian Life Church at 400 E Gregory St. Mount Prospect IL 60056. We opened our second location in 2022 at 1225 E. Davis St. Arlington Heights IL 60005.
About Us
Work with families and teachers as a partnership to children in building the foundation of their education and to help them achieve excellence as human beings, beginning in early years last for a lifetime.
Our Mission
To provide peaceful Montessori Education that promotes academic growth and prepares children to engage their life as active citizens with values and leadership.
Our Philosophy
We believe that each child is a unique individual with abilities, ambitions, thoughts and desires; and that the first few years are the most important years in his/her life. With teachers and families working together as a team, we will encourage and teach each child to help him/her reach her/his potential by learning with leadership and humanity.
Busy Bees Montessori Benefits
Order
Your child experiences an environment that is prepared with everything needed to develop orderly work habits, fostering task analysis, problem solving and decision making.
Concentration
Your child's attention span will broaden and deepen, supporting good study habits.
Coordination
Your child will prepare the hand for writing and train the eye for reading. Large and fine motor activities promote coordination.
Independence
Your child will learn to work without needing constant adult supervision. Self-sufficiency develops with everyday tasks like fastening clothes and preparing snacks.
Responsibility
Your child will have daily opportunities to learn about the importance of following through on choices and working on an activity to its conclusion. Experience leads to contributing to the community and helping others as needed.
Respect
Your child will work with opportunities that promote the respect of their friends, teachers, adults, environment, living things and earth.
Resilient
Your child will have the opportunity to learn by making mistakes and will learn that there are more than one way to solve problems and to keep trying until they accomplish their goals.
Socialization
Your child will have abundant opportunities to meet, interact, and make friends, and practice the skills that enable successful social give and take. Practice grace and courtesy.
Academic Growth
Your child's interactions with the environment encourage the development and a holistic approach of education.
Emotional Stability & Self Control
Your child's experiences lead to self-knowledge and a strong self-concept and develop inner discipline and composure.