A School In Your Community
We provide high-quality Montessori education for infants, toddlers, preschoolers, and kindergarten in the Village of Mount Prospect and Arlington Heights, Illinois. We are a state and city-licensed Montessori School.
📍 400 E. Gregory St Mount Prospect IL 60056
📍 1225 E. Davis St. Arlington Heights IL 60005
Our Montessori Program
The activities are designed to help children develop skills in a number of areas as practical life, sensorial, language, math, music and science.
Practical Life
Practical Life is the study of self-help skills and focuses on the four major areas, Care of Self, Care of Environment, Grace and Courtesy, and Movement.
Sensorial
Sensorial uses a multi-sensory approach to education. Children are encouraged to learn by processing information gathered through the senses.
Language
This area is designed to enrich a child's verbal and written skills through a multi-sensory approach, utilizing tools like sandpaper letters, movable alphabets to promote literacy and a love for language. We also introduce Spanish.
Math
Math continues the cognitive math development that began in the Practical Life Skills and Sensorial curriculum, taking an acute focus and more abstract thinking process with concrete materials.
Music
The area of music is aimed at nurturing a child's innate sense of rhythm and melody through hands-on activities like instrument play, singing, and movement, encouraging both self-expression and an appreciation for the universal language of music.
Science
The science area focuses on fostering a child's natural curiosity through hands-on experiments and observations, covering topics from Geography, biology and physics to chemistry and earth sciences, all designed to cultivate a lifelong love for scientific inquiry.
What Makes Us Special?
Our students have the opportunity to find out just who they are, on their own timetable, in a child-centered environment where their individuality is cherished.
Experienced Faculty
A warm and nurturing environment with a professional and well-trained, experienced faculty.
Innovative Learning
An innovative learning environment that fosters deeper thought and stimulates questioning and student-led research.
Parent Involvement
Opportunities for parent involvement in the school's culture.
Natural Play Areas
Natural play areas and gardens that the children assist in caring for, promoting responsibility and independence.
Love & Care
Home-like learning environments that the children assist in caring for, promoting responsibility and independence.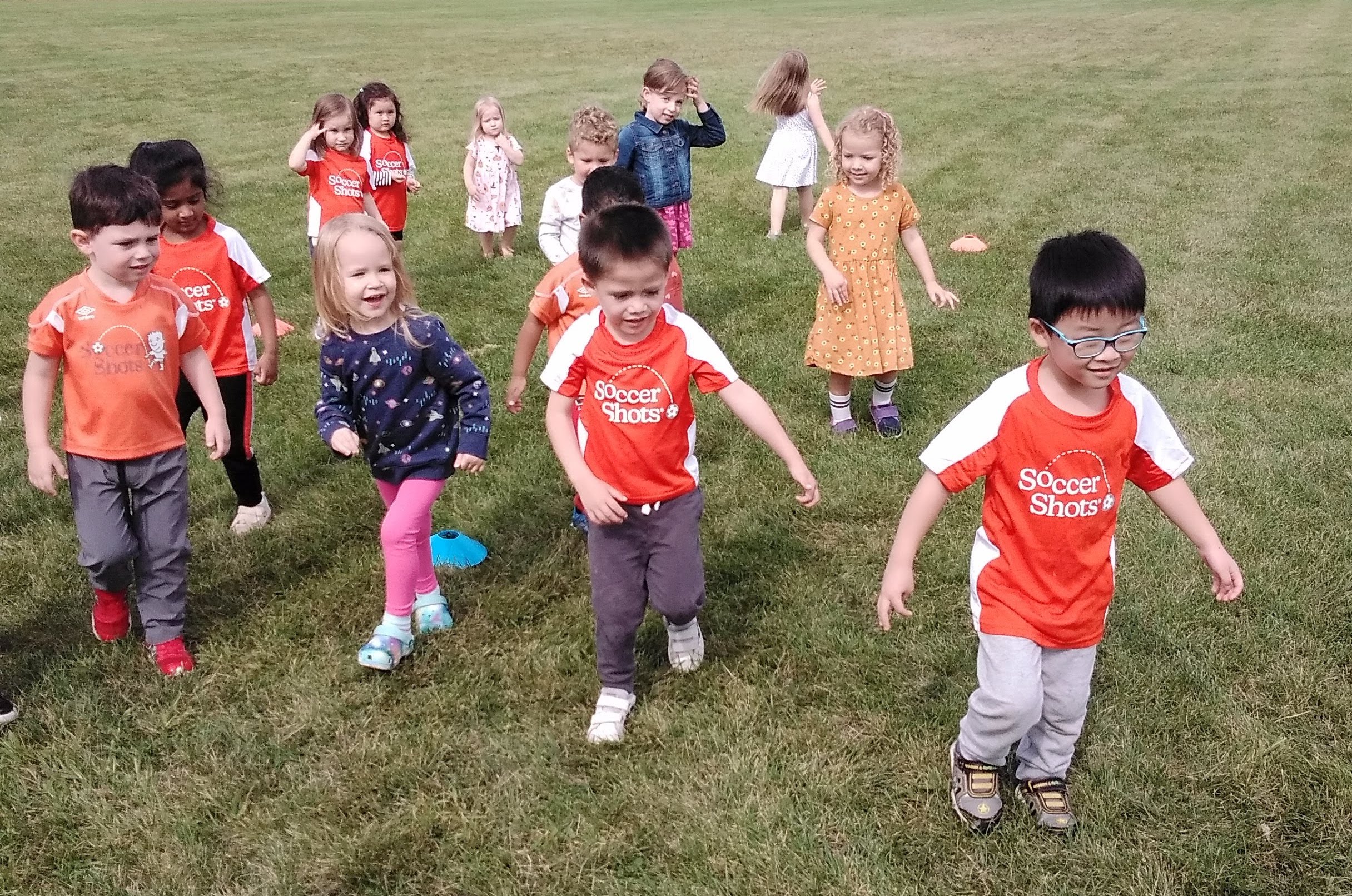 Our Mission
To provide peaceful Montessori Education that promotes academic growth and prepares children to engage their life as active citizens with values and leadership.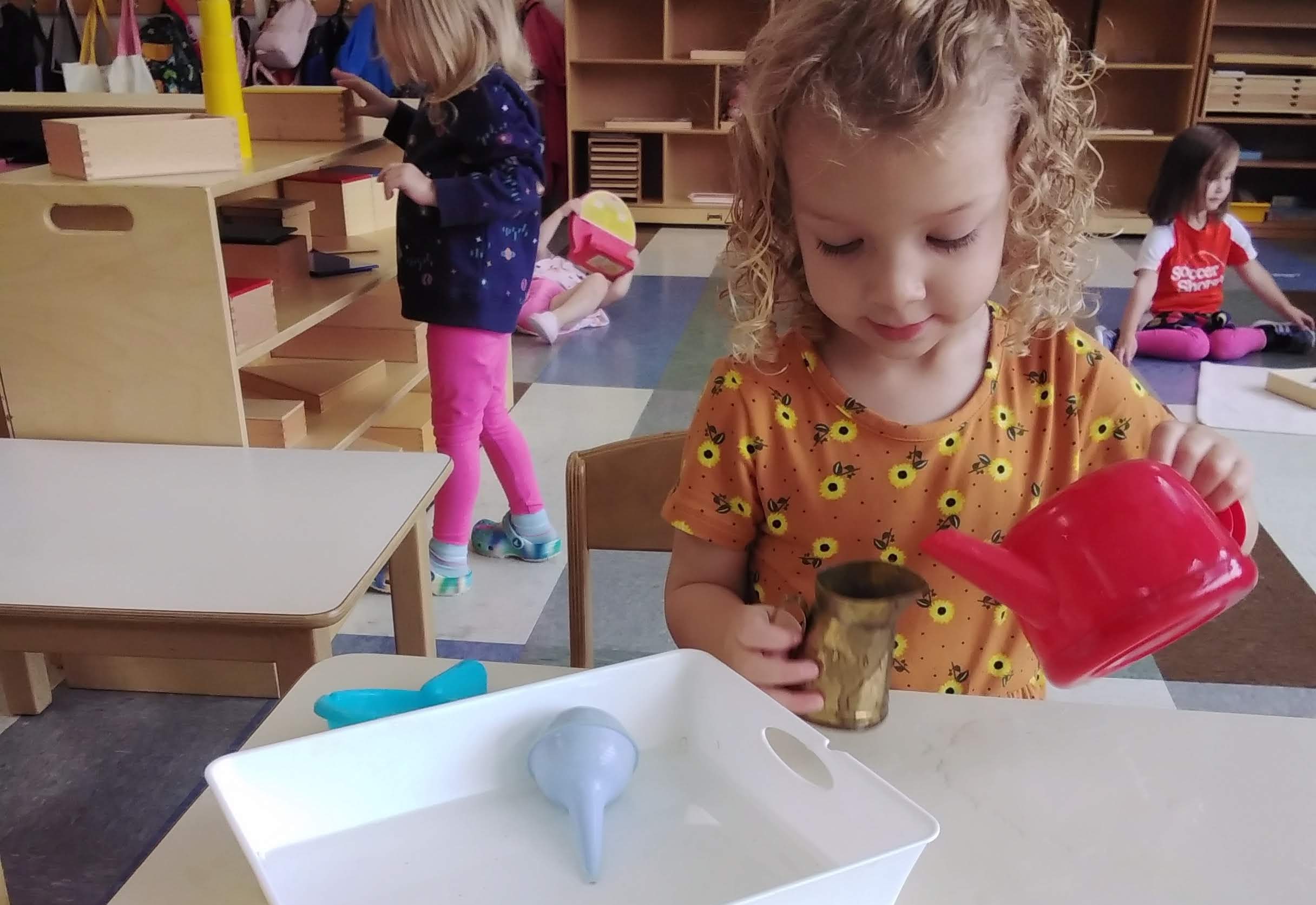 Admissions
1. Book a tour of our school
2. Schedule a child visitation
During the child visitation, your child has the opportunity to experience to interact with Montessori arranged environment, children and experienced Montessori teachers.
3. Enroll: Once you decide to enroll your child, you'll complete an application form.
Parent Testimonials
"We joined Busy Bees in fall of 2020, mid-pandemic frenzy, and have been so pleased with the care the staff have taken to keep our children healthy and happy while at daycare! While the limitations caused by the pandemic have strained parent-school partnerships (everywhere), we appreciate the communication, warm greetings, and photos/art that are shared with us. Maricela and her staff are very warm and professional."
"As parents new to drop-off childcare and new to the Mount Prospect neighborhood, we were nervous about choosing the best care for our young toddler. There are plenty of options for childcare around (mostly franchises), but Maricela's formal background in childcare development, prompt communication, and transparent policies led us to Busy Bees. Additionally, Busy Bees is very protective of their children's health by keeping germs away and screening. Our child is super happy at drop-off and pickup, and she is thriving."